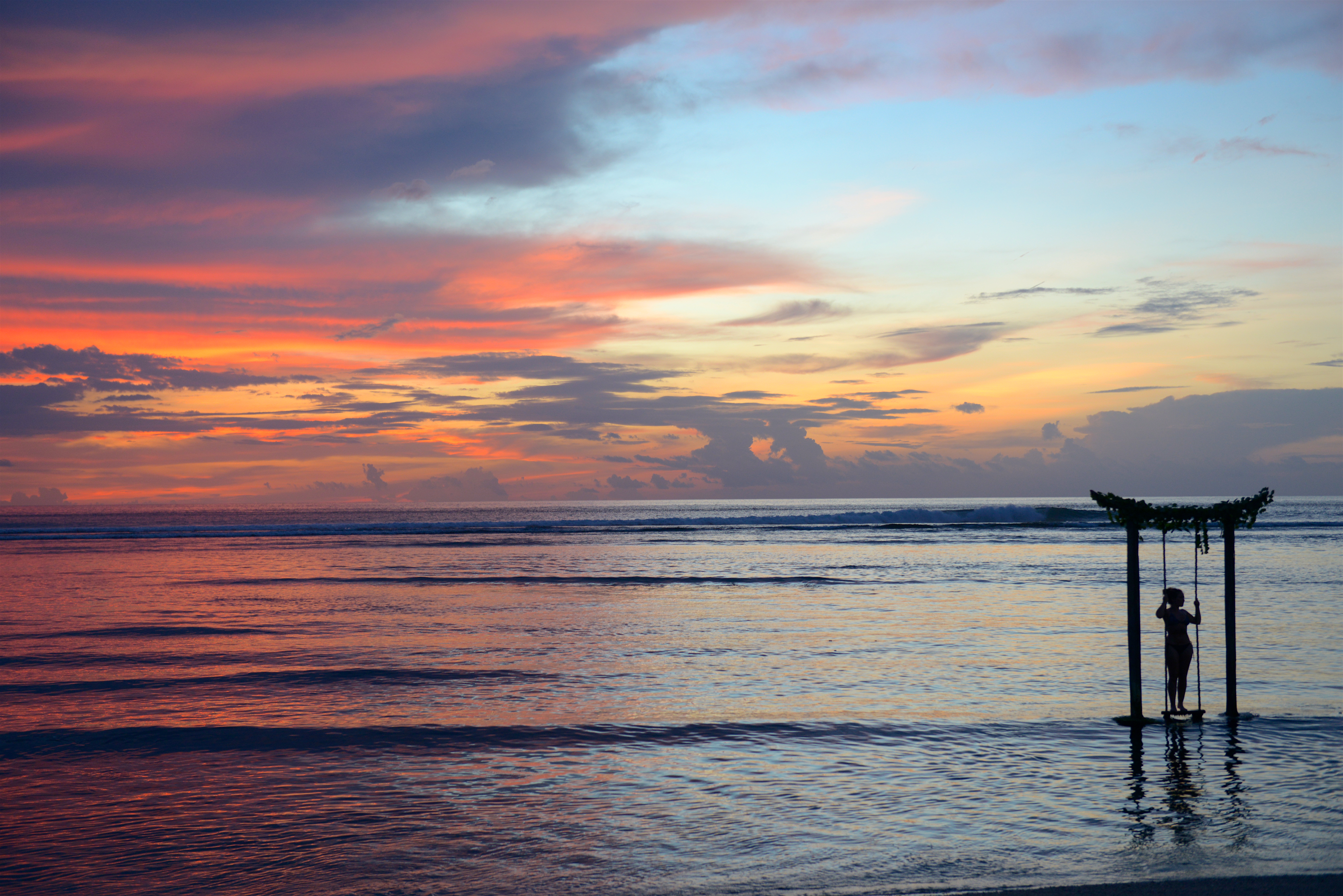 Top 10 Things to Do in Lombok
Are you planning holidays in Lombok or the Gili Islands? Make sure you know where to go and what to do! Read our Top 10 as there's nothing better than exploring off-the-beaten-track destinations with an insider advice!
The beauty of Lombok lies in its amazing diversity which goes well beyond its famed surf spots, dive sites, enticing tropical beaches or epic islands such as Gili Trawangan. It is every bit as varied as its big sister island Bali, but with a real untouched quality.
If you are craving a little eco-adventure, art, culture and a quick adrenaline buzz, Lombok definitely has you covered. Check out our Top 10 picks for an amazing Lombok adventure.
1. Gili Trawangan – Lombok's satellite
The 'party island' of Gili Trawangan is Lombok's big draw for young travellers. If you're craving a diet of lazy days on white sand beaches and beach bars hopping after dark – this is it. The late night party vibe is legendary, but Gili Trawangan still exudes a laid-back style on its own. The complete lack of cars and motorbikes on the island contributes sets the vibe. This is the place where you can get lost in a coconut plantation or take the epic sunset swing photo. The scuba diving is among the finest and most accessible in Indonesia.
2. Senaru waterfalls
Nestling in the sprawling foothills of Mount Rinjani is a series of dramatic cascading waterfalls offering a less strenuous alternative to mountain trekking. The spectacular Sedang Gile waterfall is highly photogenic! Hemmed in by a lush rainforest canopy, its water plummets over 50 metres into deep freshwater pools. It's a great spot for a refreshing dip in the steamy jungle heat. The Tiu Kelep waterfall is an hour's trek further upstream and a real gem of this trip. The speed and trajectory of the water flow here fill the mountain air with a cool blowing mist.
3. Tanjung A'an
Situated a short drive from Kuta-Lombok, Tanjung A'an is the go-to beach haven known for its unique peppery white sand. This area has two very distinct faces. It's a vibrant surfer hangout where ocean swells crash onto the rocks offshore, and a calm white sands beach for sun seekers. You can also snorkel in the shallow offshore reefs.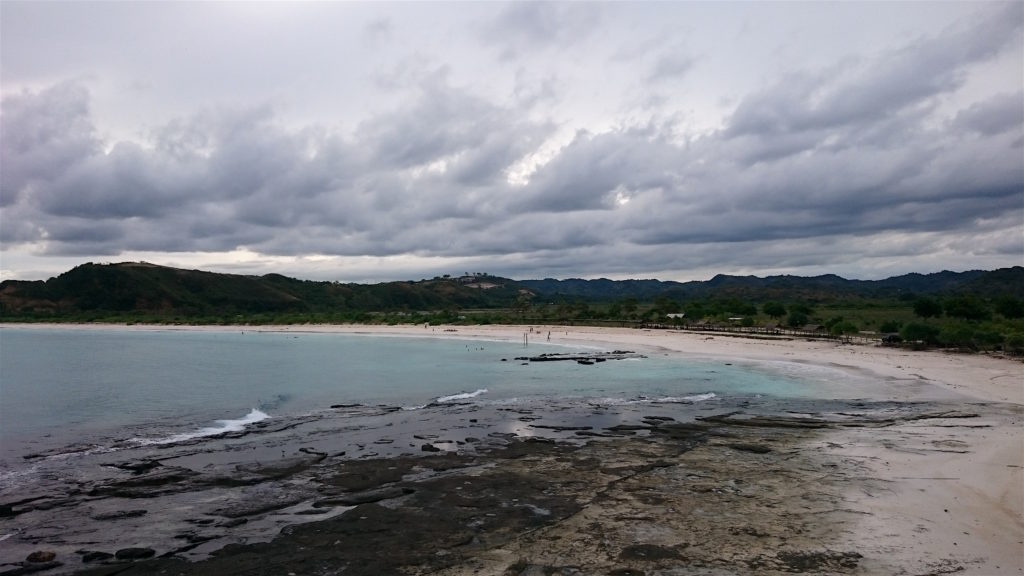 4. Pink Beach
As the name suggests, this isolated stretch of sand is a deep shade of pink! It is a natural phenomenon which has been created over many hundreds of years. Do you wonder how? The tide carries tiny particles of bright red coral ashore which mixes seamlessly into the white sand. It's an isolated spot tucked away in the southeast corner of Lombok. You will get a real castaway experience with barely a soul around (unless it's the weekend).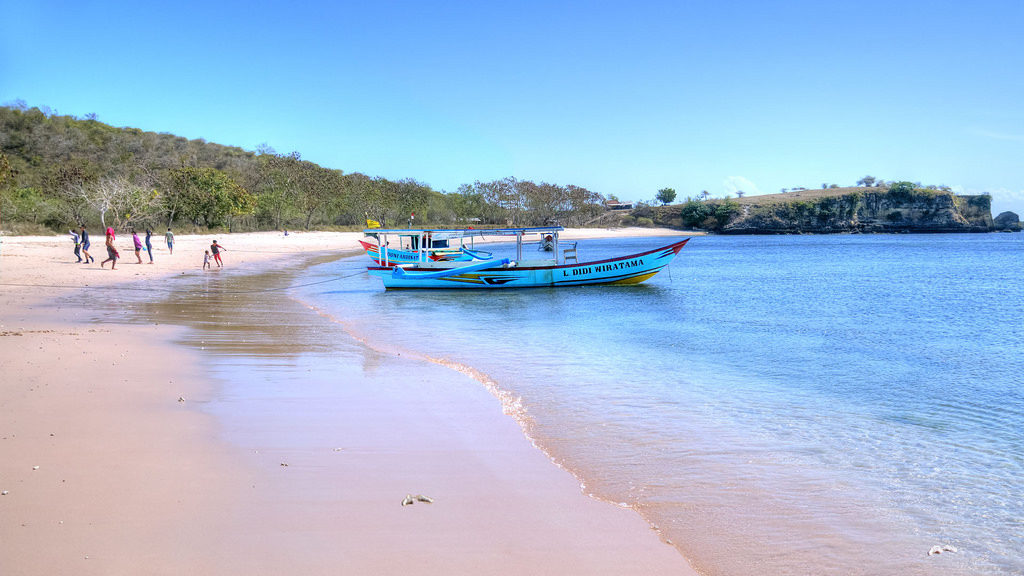 5. Selong Belanak
Selong Belanak is gradually gaining legendary status with adventurous beach bums and it's not difficult to see why. The sand is fine and sugary white and the waters are a deep turquoise. Best of all, it's still relatively quiet despite an increasing number of villa resorts popping up in the surrounding hills. This has to be one of the most pristine beaches on the planet. Come midweek and you may even have it all to yourself.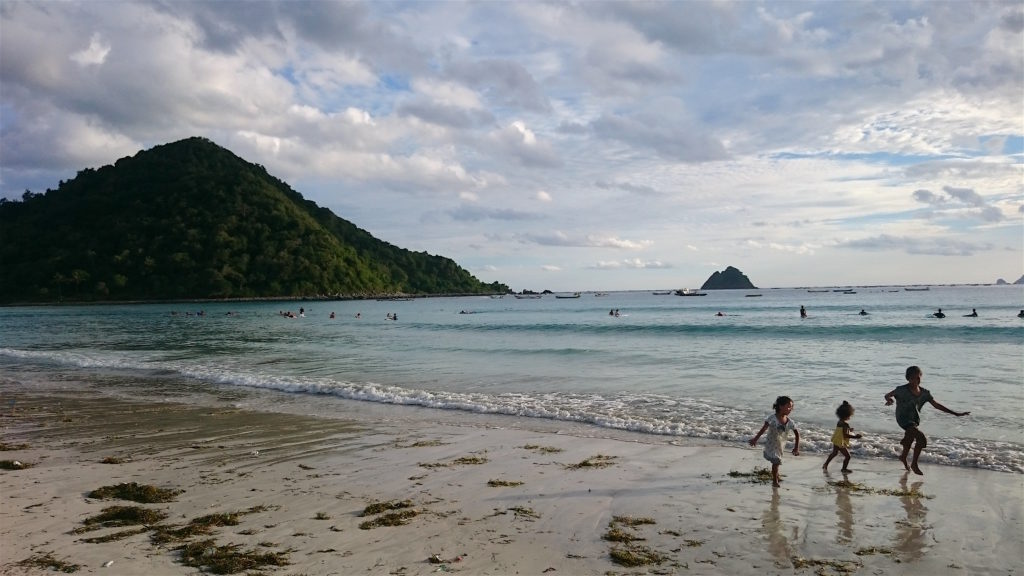 6. Sasak villages
The traditional Sasak villages of Rembitan and Sade are worthy of a visit simply for the unique architecture alone. The symmetrical 'lumbung' houses are almost completely made of bamboo with a curved grass roof that almost reaches the ground. Uniquely, these houses are constructed without any nails or the use of metal tools. The villagers are highly skilled weavers of 'ikat' textiles so expect lots of souvenir shopping opportunities. The unique communal way of life is still very evident from agriculture to art, music and the time honoured 'Peresean' stick fighting contests.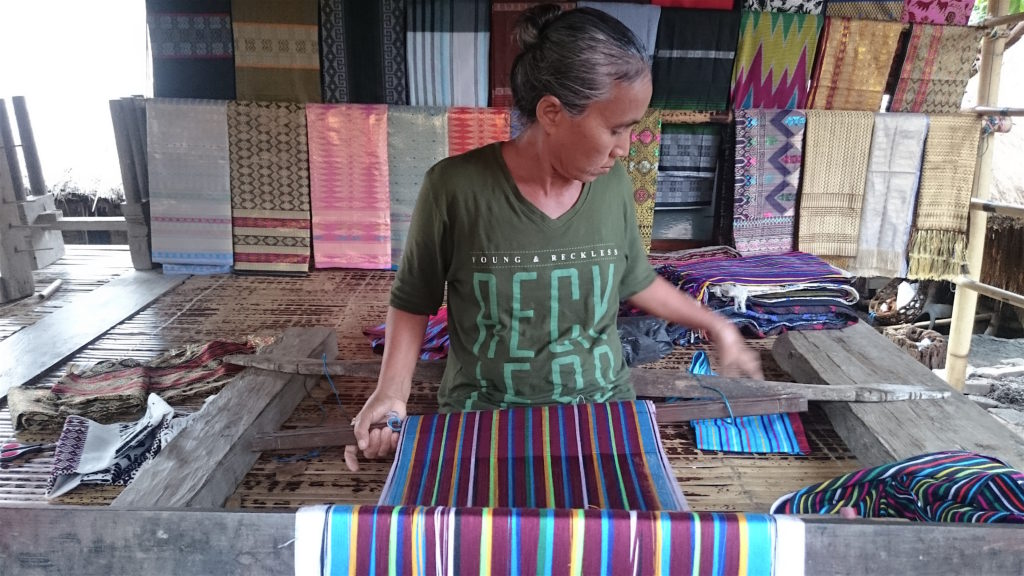 7. Gili Asahan
One of the famed 'Secret Gilis' off the Sekotong Peninsular, the laidback vibe of Gili Asahan is a million miles away from the more illustrious Gilis of the north. This is a dreamy castaway island escape with nothing more to distract you than stunning scenery in and out of the water. The reefs are pristine with a huge variety of colourful marine life and you will have a whole stretch of fine white sand all to yourself.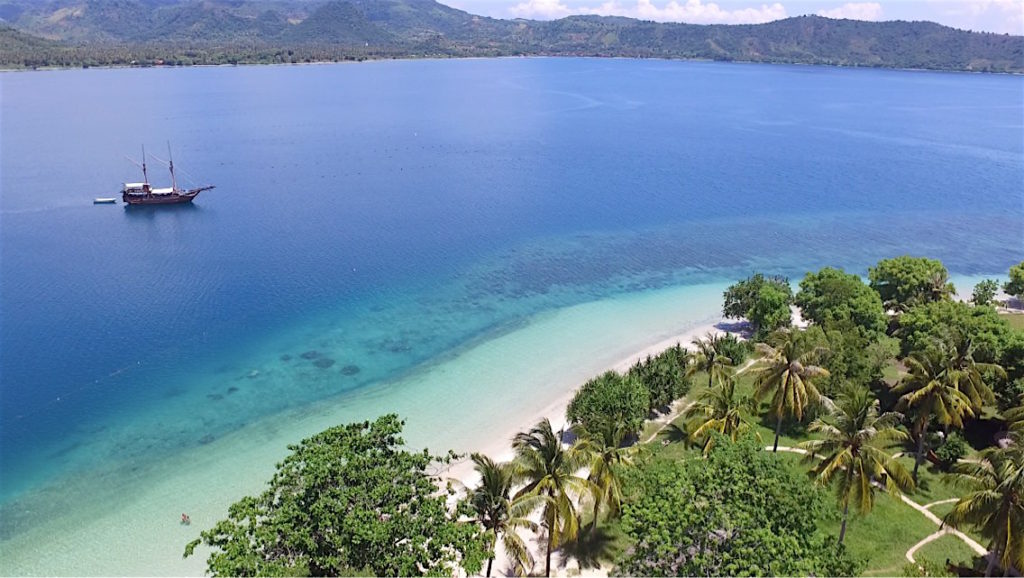 8. Mount Rinjani
Soaring to an immense 3,726 metres, Mount Rinjani dominates the northern portion of Lombok. It doesn't require expert mountaineering skills but expect a fairly strenuous three-day climb to reach the summit and back. The big highlight is a dip in the huge crater lake nearly 3,000m above sea level. If you have the stamina to get to the very top, you'll be rewarded with simply awesome views and you might even see Java.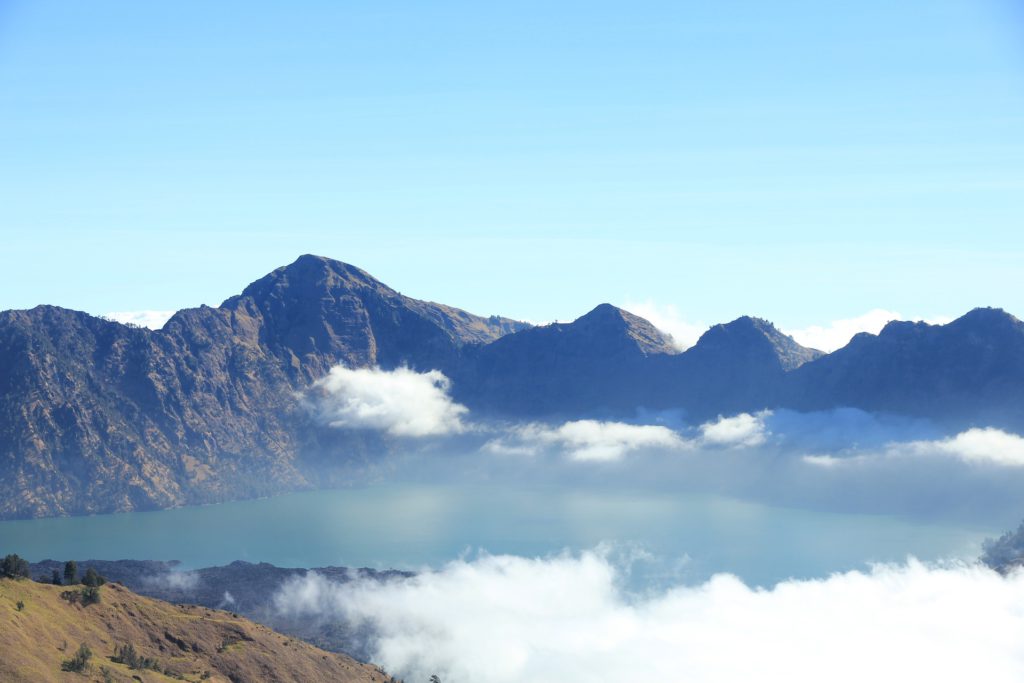 9. Surfing
Just like its more famous namesake in Bali, Kuta-Lombok is also a surfer's paradise with a lively surfer-friendly vibe around town. It makes a great base for exploring a series of secluded bays along the south coast with rolling waves and often deserted beaches. There are consistent waves suitable for all levels at Tanjung A'an beach and Selong Belanak, to awesome barrelling surf at rugged Ekas Bay. For seasoned surfers seeking the elusive perfect wave, Desert Point in the far southwest corner of Lombok is the pinnacle. It's certainly not for novice riders, but when the conditions are right, it is among the very best surf spots on the planet.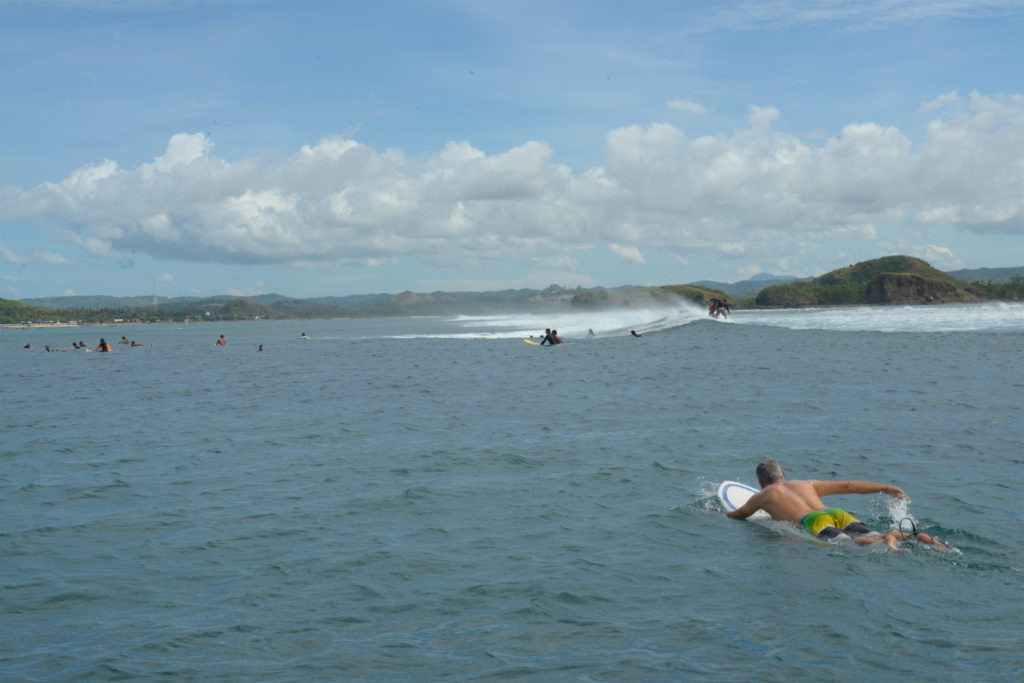 10. Lombok's famed pottery villages
Lombok's reputation for the decorative arts is well deserved and its world-class pottery heritage is perhaps its most famous artisanal export. Unique, age-old techniques are employed to make intricate, high-quality earthenware patiently by hand. Spend a day watching artisans in action (and have a try yourself) in the villages of Banyumulek, Penujak or Masbagik.
So, this is our Top 10. What do you think? Which one of the above are you most likely to do once you get there?
We'd love to know if you've already visited Lombok or Gili Trawangan, or maybe even the challenging Mount Rinjani? Share in the comments below!
Author description