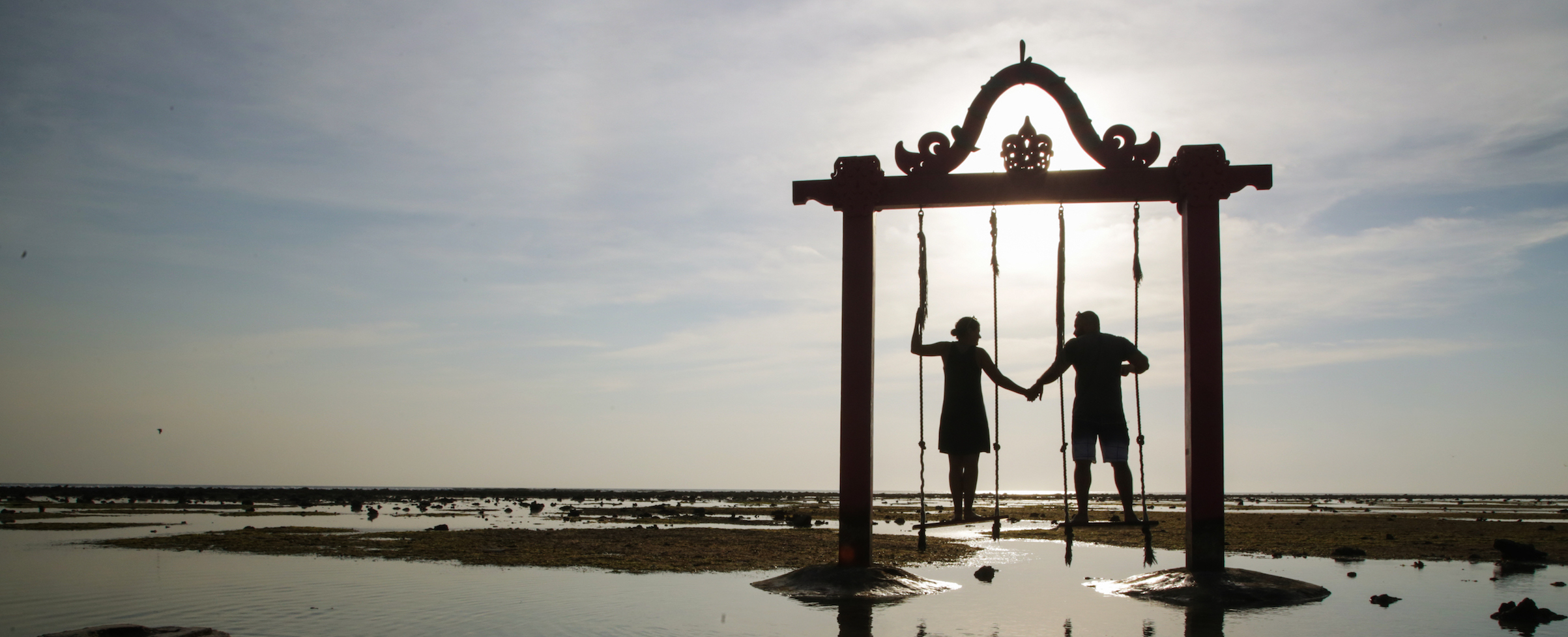 Valentine's Day in Gili Trawangan
Are you planning a dreamy Valentine's Day?
Valentine's Day is getting closer and it will be at your doorstep in no time. We know how overwhelming planning getaways can be when you lead a busy and intense life, and we created something that will cater to all your needs.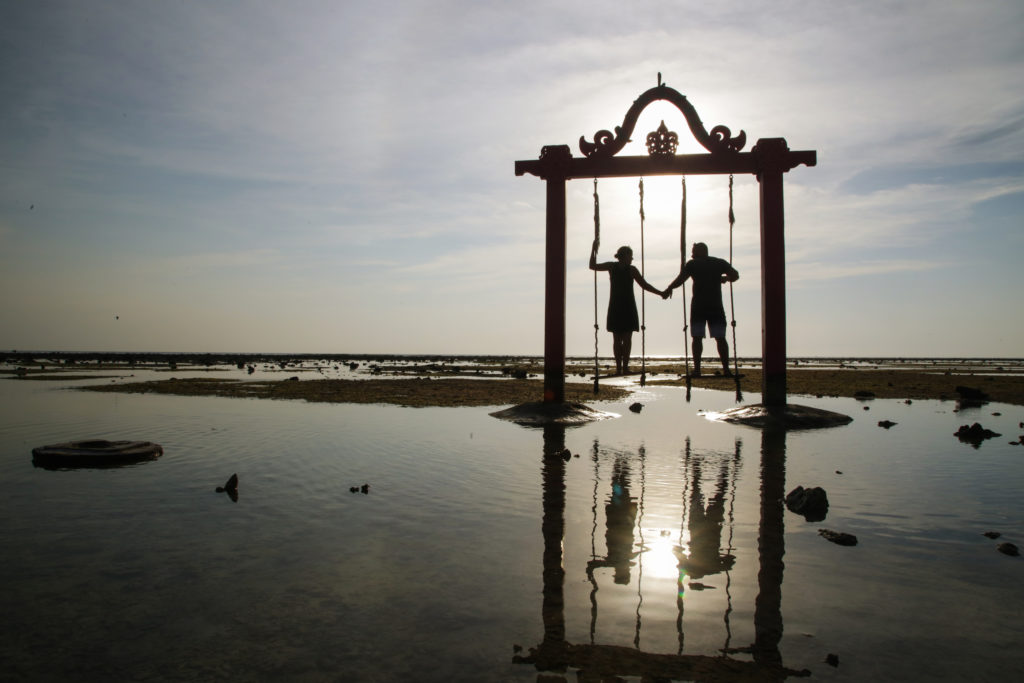 Come to Villas Edenia and let us take care of everything for you. That way, your mind will be worry-free and you can simply enjoy this special time and celebrate the feeling that you share with your loved one.
Choose from one of the below offers and spend your Valentine's Day on a paradise island, surrounded by coconut trees, frangipani flowers and coral reef. Villas Edenia is close to the Sunset Point of the island, so romantic sunsets and ocean swings are our specialty.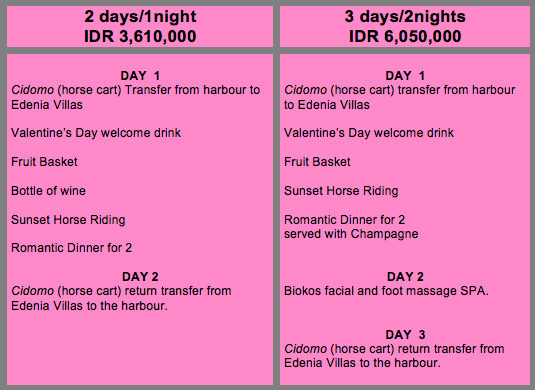 Come to Villas Edenia in Gili Trawangan for your dream Valentine's Day.
Celebrate you love with us!
Author description