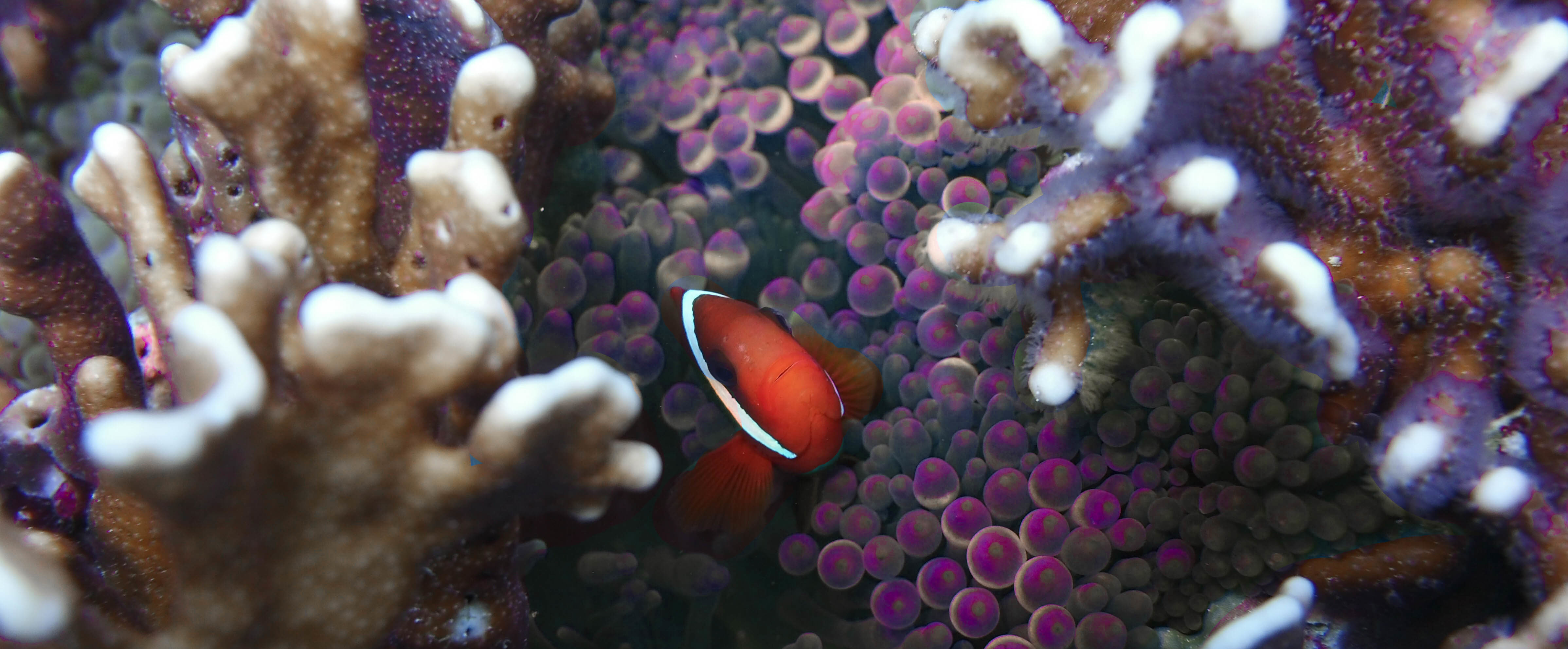 Holidays Highlight – Snorkelling in Gili Trawangan
When you're planning your holidays, think of gently sloping reefs of Gili Trawangan. The east coast and beyond offer some of the finest snorkelling to be found anywhere in Lombok or Bali with clear waters teeming with exotic marine life.
Discover the Waters of Gili Trawangan
Holidays in Gili Trawangan are rewarded by turtle spotting and it is undoubtedly a big attraction, however, there is much more to discover! When you go snorkelling, expect to see schools of angelfish, clownfish and the occasional reef shark basking in the shallows.
An even more rewarding option is a full-day three island snorkelling trip, which departs daily from the Gili Trawangan beachfront and we would be delighted to organize it for you.
The boat drops anchor at up to half a dozen spots around the three Gilis known for their rich marine diversity and fish life, and it returns in the late afternoon. You will likely encounter the famed turtles and perhaps a manta and reef shark or two, as well as hard and soft corals and a variety of rarer small sea critters.
Top 5 snorkelling spots
Turtle Point
The turtles are the obvious attraction along Gili T's eastern coastline with all the underwater action just steps from the shoreline. The waters are clear and visibility is generally excellent as you encounter schools of majestic angelfish and clownfish. Currents can be fairly strong here so a good option is to enter the water further north and simply go with the flow as you drift south toward the harbour.
North Trawangan
A far cry from the busier beaches further south, the northern tip of Trawangan offers space and seclusion to enjoy the underwater diversity. A long stretch of shoreline adjacent to the quiet beach strip is teeming with reef fish and the occasional basking turtle about 20 metres offshore. Best at high tide as there are sharp corals just beyond the beach.
Meno Wall
An immensely popular haven for snorkelers, Meno Wall is across from the Gili Trawangan shoreline on Meno's west coast and offers almost guaranteed sightings of the famed sea turtles as well as lots of colourful macro life with a diverse array of reef fish and small sea creatures. The first section of wall drops to about 5 metres.
NEST Underwater Sculptures:
A striking underwater art installation depicting a circle of 48 life-sized human statues, NEST is an environmental space designed to encourage coral regrowth just steps away from the Gili Meno shoreline. While still a relatively new installation, coral regrowth is beginning to take shape and has become home to a wide variety of small coral species and inquisitive sea turtles. Unsurprisingly it has become one the Gilis' top underwater spots for Instagrammers.
Gili Air Wall
An excellent spot at high tide, the shallows in front of the steep wall are teaming with small reef species such as triggerfish, angelfish and a relatively thriving turtle population unfazed by inquisitive snorkelers and divers. The wall extends down to about 24 metres in dramatic fashion, unlocking amazing sea fans, soft corals and sponges, and is a popular spot for beginner open water learners.
Get your perfect holidays!
While you are discovering the amazing water of Gili Trawangan, make sure that you have an amazing place to relax in-between the adventures.
Contact Villas Edenia and arrange details of your stay.
Author description